Jewelry Travel?
"Explain to me what you do? Jewelry travel?" I get that question a lot so it's time to share more details about the trips and why I do them.
You know my passion for jewelry and craftsmanship of excellence. Rue Pigalle has always been about supporting and promoting the work of independent artists or designers.
I see craftsmen as fundamental cogs of our community.
We have a responsibility to support and nurture them.
The boutique was my conduit. Unlike a gallery that takes all work on consignment (meaning the designer/artist only gets paid when the gallery sells the piece of jewelry), I purchased every item I had in the boutique — you have to put your money where your mouth is. It's a complicated business model for a small boutique because of inventory management but that's the one that felt true to me.
For the years I had the boutique, many of you always asked to join my buying trips to Paris, London, Milan etc… and go behind the scenes of the cities.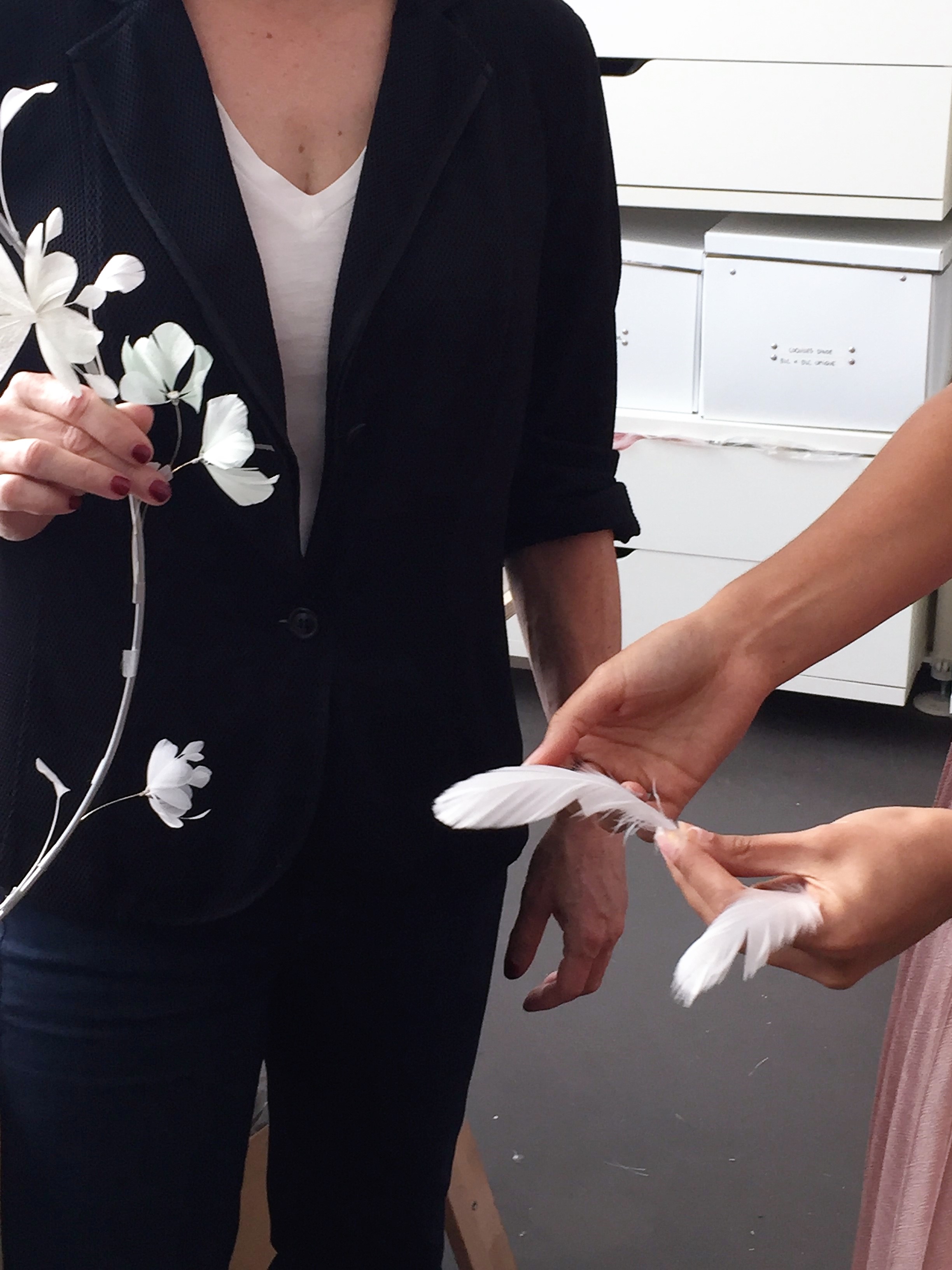 YOU were my inspiration for Rue Pigalle 2.0
— curate trips for my friends and clients to meet the artists, discover their world, listen to their stories, all of it in the company of interesting and likeminded women.
For sure it's a lot of work and the learning curve has been steep. I create and lead the tours myself, personally vetting every venue, experience, lecturer and artist — in effect I do the trip by myself before putting it on the website. It is for me the only way to deliver an experience of great quality to my guests. I have had to learn new skills which has been so invigorating and enriching.
As they say, "if it's easy, why do it?"
The rewards come through meeting so many different women, listening to their stories, sharing a laugh, meeting their families. For a week we are a real community — a sisterhood as one of my guests called it. It is so emotionally and intellectually enriching and nurturing. The fact that the group is no more than 10 ladies is very conducive to meaningful conversations and connections.
Do we only see jewelry during the trips? Not at all. I mix it up with museums, boutiques, markets, walks, lectures, workshops, performing arts and food experiences, of course.
Are these shopping trips? No — you have told me time and again that your closets are full and you don't want more stuff. My goal is to take you on a journey of discovery to beautiful and inspirational artists and their work. There is no expectation or obligation to purchase from the artists or boutiques we visit. Of course if you do, they love it. But even when there is no sale made, the simple fact of sharing their work, their stories with you, gives them so much energy, belief in themselves, desire to carry on. Something really important happens during the exchange.
I really believe that we have a philanthropic capacity and capability through the trips. We share the artists' stories with our friends back home, post photos of our purchases (or just our visit) on social media and possibly carry on supporting them through their website over time. We nourish and amplify the conversation about their work, across borders and across social media channels. It does not take much to make a big difference to their career.
Are the trips exclusive? Yes and no. You will meet people, visit venues and experience places you probably could not access without my help. And you will do so in a private, away from the crowd fashion. So in that sense, the trips are exclusive. But you will experience the city like a local. We take public transport to move around the city, we eat at small local bistros, we walk a lot to really "feel" the streets. So it's an exclusivity that does not cut you off from the city.
It's a great new adventure for me and Rue Pigalle. There are so many artists to discover, places to explore and guests to meet and new friendships to start.